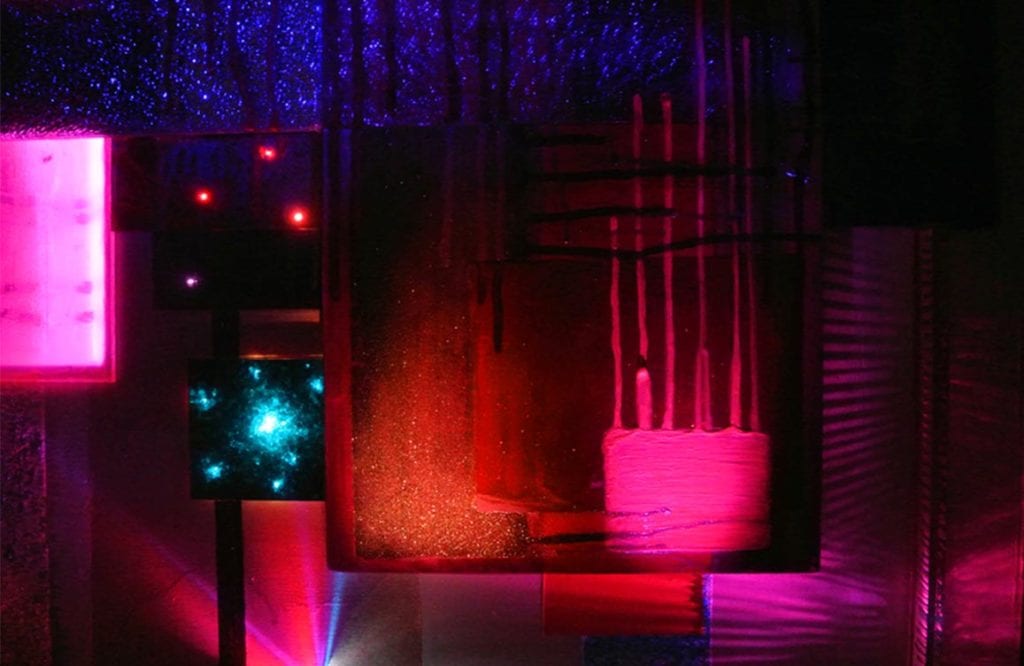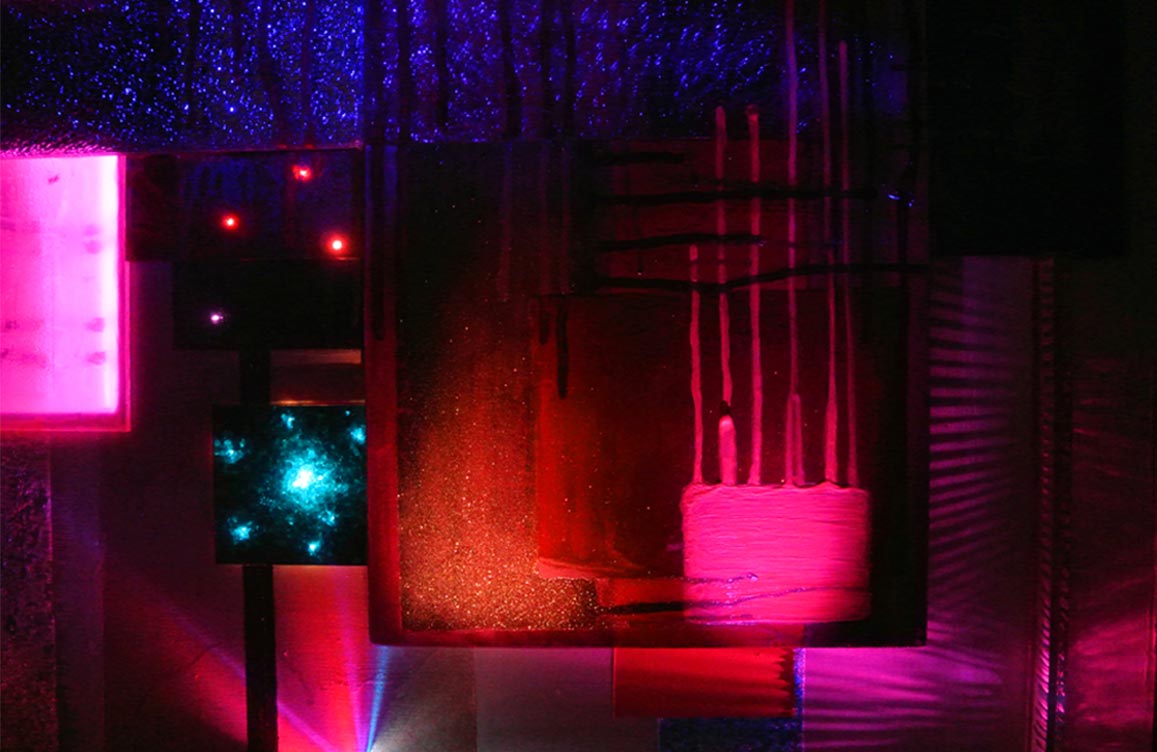 "PAINT AND LIGHT EACH OFFER AN INTENSITY OF COLOUR AND SATURATION THAT IS UNIQUE, WHERE ONE CANNOT BE REPLICATED BY THE OTHER, MY LATEST WORK CELEBRATES THE MAGIC THAT IS CREATED WHEN THEY COMBINE."
Laura's work Lumière Chevauchement is an example of this celebration of paint and light, it was exhibited in the prestigious international light art exhibition 'Lumieres-Play of Brilliants' at the Elephant Paname Gallery, Paris in 2015.
Lumière Chevauchement explores the many qualities light including: glow, sparkle, shimmer, sheen, refraction, reflection, luminosity, projection, translucency and shadow.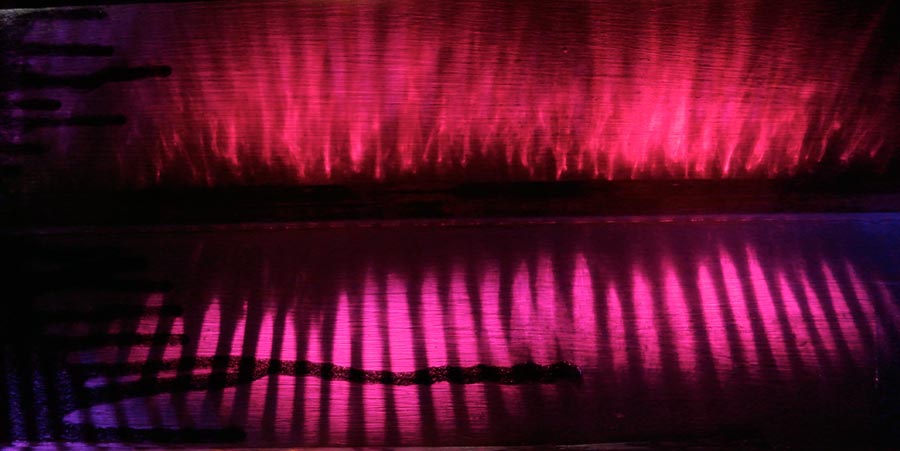 Geometric forms of paint and light push the two dimensional surface forward and backward, no one form sits on top of whole surface but they are all held in balance.
Drips of paint defy gravity by running upwards, across and within coloured, textured and sumptuously painted interlinking surfaces that are illuminated with a variety of lighting techniques. All luminaires are concealed so the viewer's focus is on light, not light fittings.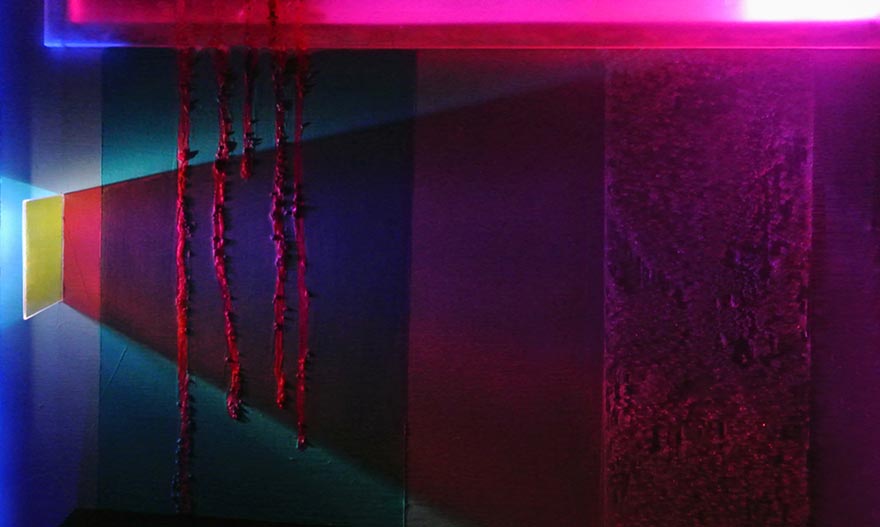 Laura Bayliss works with both artificial and natural light, and through the exploitation of the unique characteristics of each, her work opens up the two-dimensional plane of painting into a three-dimensional space which encompasses the viewer.
Laura Bayliss has been fascinated by the dialectics of inside and outside since making her first natural light art installations using diffuse daylight as well as direct sunlight. Laura Bayliss transforms the light permeable surfaces of a building with bespoke coloured membranes that are penetrated with sunlight from the outside in by day, and by night, illuminated with artificial light from the inside out.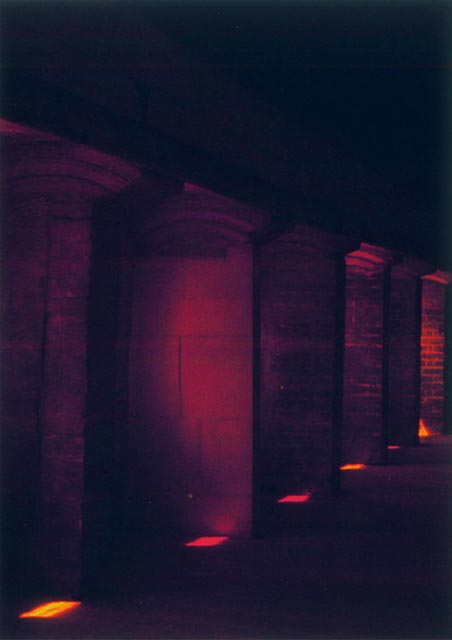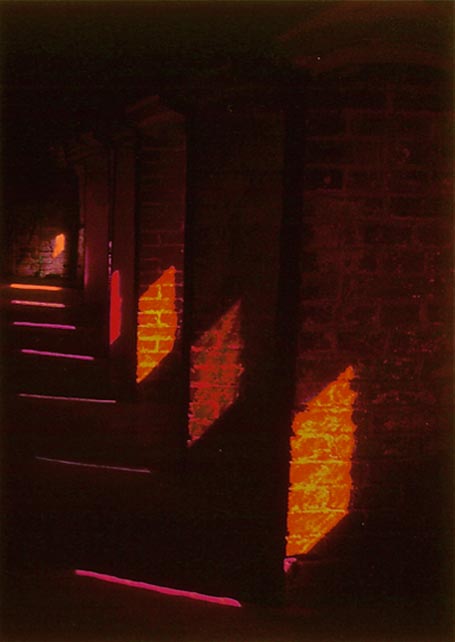 Time is another important element in Laura's installations, whether it is the time it takes for your retina to dark adapt and detect subtle beams of light in Laura's dark space installations or the time it takes for the sun to rise and set. Laura has exhibited several time-based media installations that are site specific and interactive to engage the viewer.
In Laura's sunlight installations she often uses time-lapse movies integrated into the space to allow the viewer to see the piece in its changing active state in a condensed time frame.